Slumber with a Key
larger than life
July 18-August 29, 2020
Gallery Hours Tuesday-Saturday, 11:00-5:00 by appointment at Minnesota Street Project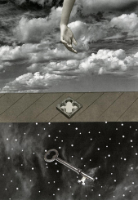 JACK FISCHER GALLERY PRESENTS—SLUMBER WITH A KEY,
A COLLABORATIVE GROUP SHOW OF ARTIST'S INTERPRETING ONE ANOTHER'S DREAMS,
ON VIEW FROM JULY 18-AUGUST 29, 2020.

We are currently waiting for all the dreamers to wake up!

Vanessa Woods
Josh Smith
Vestiges
Due to the coronavirus (COVID-19), we regret the show will be postponed until further notice.
April 4th - May 16th, 2020
DOWNLOAD PRESS RELEASE (PDF)